TimelapseLab monitors the new Cromwell property group project, called Nervesa 21.
Nervesa 21 is the redevelopment of an existing building in  the district Scalo Romana in Milan, a strategic point for the life of the metropolis. According to the avant-garde concept, conceived by the architectural firm DEGW | Lombardini22,  the old asset will be transformed into an innovative and sustainable office building, in full compliance with the LEED Platinum and WELL Gold certification standards. The design envisions two spectacular 14-storey communicating towers that will create an office complex in complete harmony with its surroundings. This  urban oasis  will make  work spaces more enjoyable with numerous services, wellness  and common areas to exchange ideas and to encourage employees to choose  the office over remote working.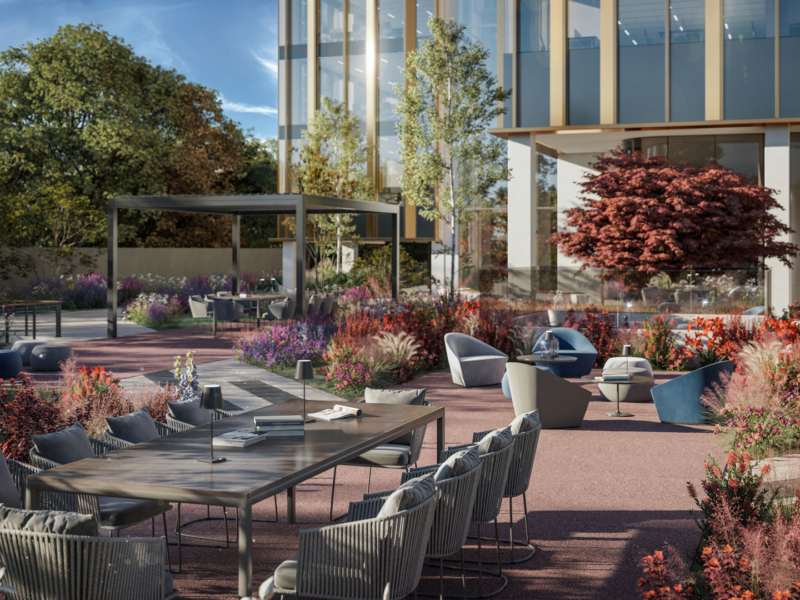 As stated by Mariangela Conte, Head of Asset Management of Cromwell Property Group Italia: "Nervesa 21 is a state-of-the-art property, designed to meet the new needs and expectations of tenants, which will include an attractive design, functional and common areas and a rigorous ESG compliance throughout the entire life cycle of the building. "
 Nature, people , design and innovation are therefore the keywords of this project, which attempts to harmoniously and fluidly combine green and urban areas, productivity and relaxation, technological innovation at the service of everyday life and sustainability. The program aims to minimize the environmental impact by recycling 95% of the materials removed during the strip-out phase and 80% of those collected in the redevelopment phase. All this without forgetting the refinement in the lines and shapes of the structure.
The entire area will occupy over 10,000 square meters for offices, 5000 square meters for the private garden and will have over 200 parking lots and 2 panoramic terraces. The works will be carried out by the company Nessi & Majocchi, and will be completed in 2023, while the commercialization of the spaces will be managed by the multinational CBRE. To monitor the realization of this grandiose project, document the various phases and collect visual material, Cromwell chose to rely on TimelapseLab using two devices TL8 for a total period of 18 months.